our manifesto
This is a call to arms.

This is for the creatives, the originals, the visionaries, the eccentrics, the unconventional, the dreamers, the iconoclasts, the weird ones, the wild ones, the outspoken ones, the marching to their own beat types, the proving them wrong types, the people like you. Never stop.

Reject the ordinary.
BEST SELLER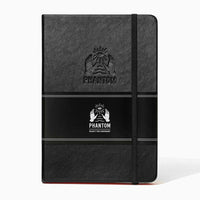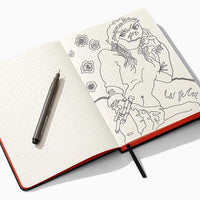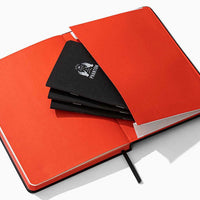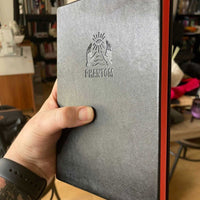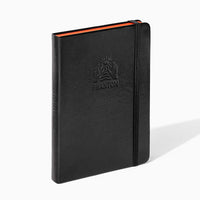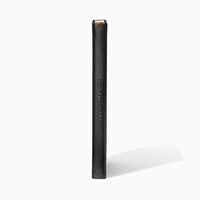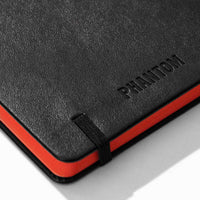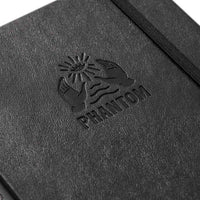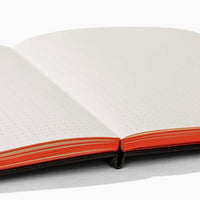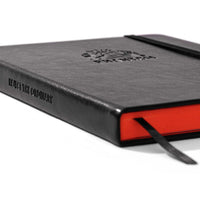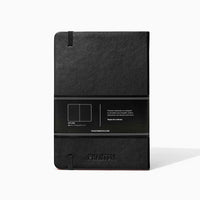 Doom Black / Warm Ember
Limited Edition of 250
The Heretic dot grid journal is your daily call to arms to create the extraordinary. Featuring 192 premium pages of 100gsm sustainable cream paper, each page is as a crisp and clear as the next. Enjoy a smooth texture that's suitable for all pen types with minimal ghosting.
The fog grey dot grid will help guide your to-do lists, ideas and designs. Whilst warm ember tones across the inside and back pages complete a unified look and feel.
Use the slimline bookmark to keep track, the expandable pocket to store your notes and the closure band to keep your journal secure.
Lays flat 180° when opened - perfect for large sketches, brainstorming ideas or mapping out designs.
Materials
Crafted using eco friendly faux leather, the tough and tactile hardcover is designed to withstand the rough and tumble of bags, backpacks and even minor spillages.
Soaked in doom black ink, complete with warm ember gilt edging and triple embossed. PHANTOM emblem adorns the front and back, whilst 'Reject The Ordinary' flows along the spine.
Features 
192 Pages / 100gsm
 

Dot Grid print


14.8cm x 20.1cm 
PU Leather
 Lays flat 

180°
Secure back pocket
Cover band & bookmark
Latest Articles
Everything you need to know about the bullet journal
An easy to understand guide to the bullet journal method and how it will help you capture your thoughts and actually get things done.
5 Steps to getting started with a bullet journal
If you're new to the bullet journal game, Instagram and Pinterest have left you feeling more confused than inspired. We've got you. Here are 5 steps to getting started.