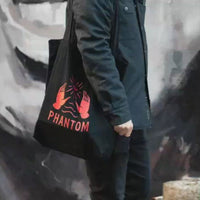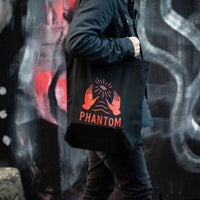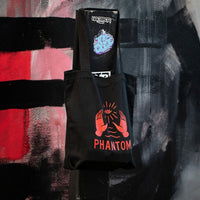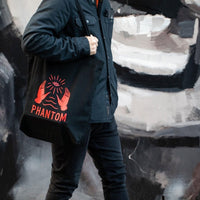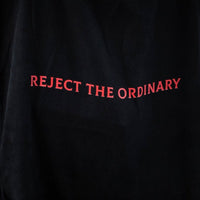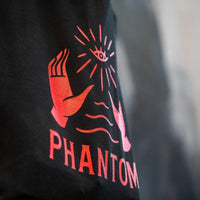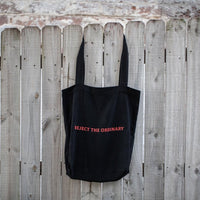 Description
Doom Black / Crimson Red
Limited Edition of 50
Whatever your plots or plans, keep them safe with our strong and durable with the Baphomet Tote Bag by your side.

With reinforced shoulder straps and a generous large compartment, the Baphomet Tote comes complete with oversized PHANTOM core logo in crimson red ink and our 'Reject The Ordinary' mantra on the back.

Say goodbye to plastic bags and hello to your sidewalk essential.
Specifications
- 42cm x 42cm tote bag
- Double screen print

- Reinforced shoulder straps
- Large main compartment
- Mid weight 320gsm
- 100% cotton canvas
About Phantom
At PHANTOM we're for the creatives, the originals, the visionaries, the eccentrics, the unconventional, the revolutionaries, the dreamers, the innovators, the weird ones, the wild ones, the outspoken ones, the marching to their own beat types, the proving them wrong types. The people like you. Never stop.
Made to last
Designed for the streets
Pack everything you need for the day and night ahead with reinforced shoulder straps, a large compartment and a 320gsm cotton finish. It's a tote bag that is built to last.
Durable and versatile
Bye bye to plastic bags
With your tote bag by your side, you'll never need a plastic bag again. Use it for shopping, work, uni, overnight adventures or carrying secret plans. 
DEFY CONVENTION
Join our newsletter
Want to know the stories & ideas that inspire us? Get exclusive offers and tips to unlock your creativity.