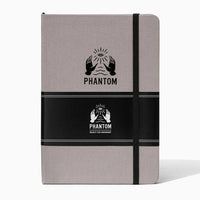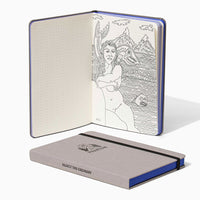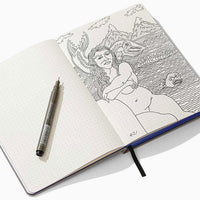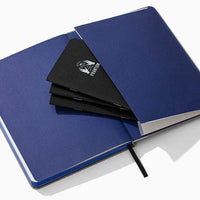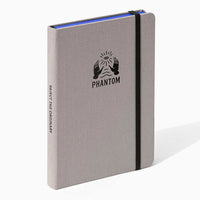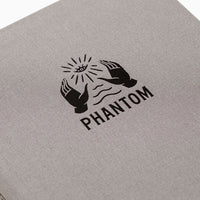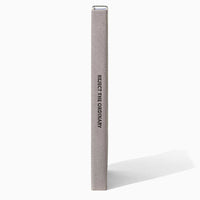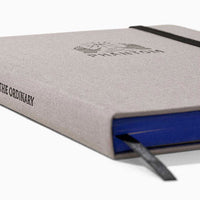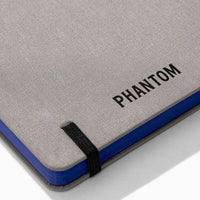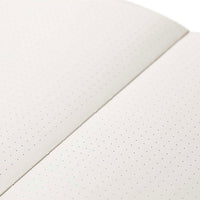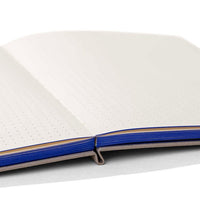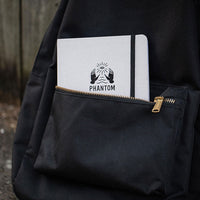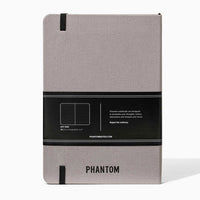 Description
Glacier Grey / Midnight Blue
Limited Edition of 250
The Vellamo dot grid journal is your daily call to arms to create the extraordinary. Featuring 192 premium pages of 100gsm sustainable white paper, each page is as a crisp and clear as the next. Enjoy a smooth texture that's suitable for all pen types with minimal ghosting.
Our subtle midnight blue dot grid will help guide your to-do lists, ideas and designs. Whilst midnight blue tones across the inside and back pages complete a unified look and feel.
Use the slimline bookmark to keep track, the expandable pocket to store your notes and the closure band to keep your journal secure.
Lays flat 180° when opened - perfect for large sketches, brainstorming ideas or mapping out designs.
Materials
The durable hard linen cover is designed to withstand the rough and tumble of bags, backpacks and daily life.
Rinsed with a glacier grey dye and triple embossed in doom black ink. PHANTOM emblem adorns the front and back, whilst 'Reject The Ordinary' flows along the spine.
Features 
192 Pages / 100gsm
 

Dot Grid print


14.8cm x 20.1cm 
Linen hardcover
 Lays flat 

180°
Secure back pocket
Cover band & bookmark
About Phantom
At PHANTOM we're for the creatives, the originals, the visionaries, the eccentrics, the unconventional, the revolutionaries, the dreamers, the innovators, the weird ones, the wild ones, the outspoken ones, the marching to their own beat types, the proving them wrong types. The people like you. Never stop.
FLEXIBLE LAYOUT
Your journal. Your rules.
Create, plot, design and sketch on your terms with the flexible dot grid system. Minimal ghosting, non-glare and a smooth texture that's suitable for all pen types.
EXPANDABLE BACK POCKET
Your secrets. Safe.
Secret plans, random notes, mysterious thoughts, messy ideas - keep it all safe and secure in your back pocket.
Defy Convention
Join our newsletter
Want to know the stories & ideas that inspire us? Get exclusive offers and tips to unlock your creativity.